Services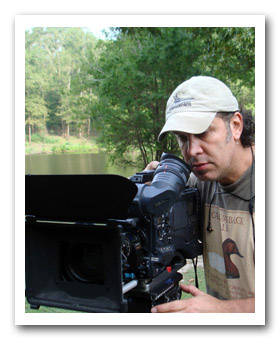 Camera, audio, and lighting packages are available as are specialty stabilizing systems such as Jimmy Jib and Steadicam.
Under most circumstances: No rentals, all equipment goes out with ECFV crews only.
Production personnel/services such as: catering, editing, field producers, green screen, grips, makeup, production assistants, and teleprompter can be provided upon request.
When contracting production equipment from ECFV, a signed rental agreement and/or a certificate of insurance may be required. To confirm a booking, a deposit may be required.
Cancellations must be received 24 hours in advance or a fee of day rate will be charged.
Equipment
Stanton Jimmy Jib Triangle. 24' standard — 30' upon request.

HD/SDI monitor standard and dolly wheels available upon request.

Steadicam® Flyer available. Holds 5 to 15/19 lb cameras.

Multiple camera package/lens sets available.

Examples:
Sony F900; Pansonic Varicam, AF100, HPX900, HVX200; Red; etc.

Lighting and audio packages available.

Call or email for details.